Plan of the Main Tasks of the Office in 2017
In the end of 2016 and beginning of 2017 the Antimonopoly Office of the Slovak Republic (hereafter "the Office") initiated and carried out several internal analyzes, audits and discussions aimed at setting the objectives of its development in the medium term and reviewing some of the internal procedures applied.

The Office elaborated its plan of the main tasks in 2017. The plan is a part of the Office´s report on its activitiy for the Government of the Slovak Republic. The full text of the plan is available at the following link:
The Office´s intention is to publish such an annual plan of its activity on a regular basis, with the aim to increase the transparency of the Office's objectives in terms of its scope of competition protection and the coordination of State aid.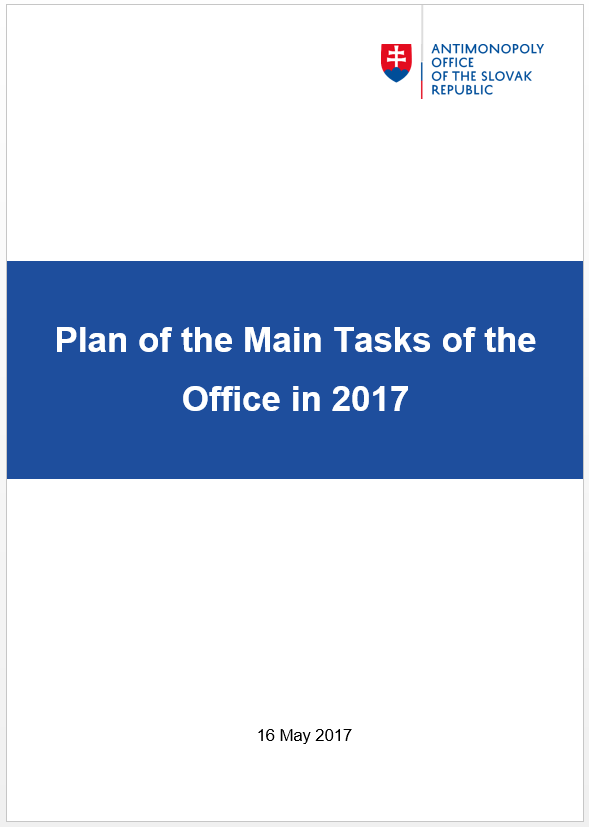 Last update:27.06.2017