Introduction of speakers
Introduction of speakers
of the conference Current Trends in Slovak and European Competition Law
(22 May 2019)
Tibor Menyhart
Antimonopoly Office of the Slovak Republic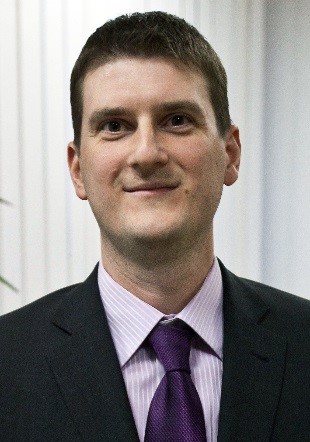 Tibor Menyhart has been a Chairman of the Antimonopoly Office of the Slovak Republic since November 2011. Prior to joining the Office, he worked for the company Transpetrol, a. s. as a Director of Legal Department and Control, later also as a Director for Transit and Commerce. At the same time he was a member of the Supervisory Board at Transpetrol. He graduated from the Faculty of Law at Comenius University in Bratislava (2000, Master's degree, 2002, JUDr.). His professional experience includes working as an attorney at the Central Securities Depository of the Slovak Republic (2002 – 2003) and at the Agency for Support of Regional Development by the Ministry of Construction and Rural Development of the Slovak Republic (2000 – 2002).
---
Eduard Burda
Faculty of Law, Comenius University in Bratislava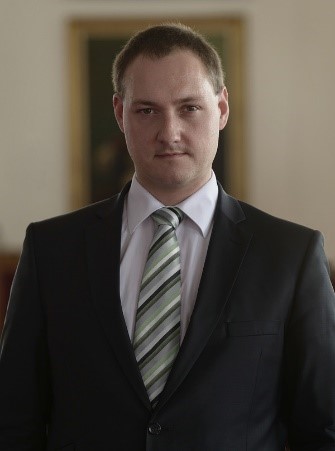 Doc. JUDr. Eduard Burda, PhD. graduated from the Faculty of Law at Comenius University in Bratislava. He worked at the Department of Criminal Law, Criminology and Criminalistics until 2014 and since 2014 he has been working at the Department of Administrative Law and Environmental Law. His scientific activities are primarily focused on issues concerning criminal law in connection with other legal as well as non-legal scientific branches, especially the administrative law. His research activities are reflected in chapter on "Analogy in Public Law" published in a monograph. He published more than 60 scholarly papers, two monographs on "Criminal Offences against Life and Limb Compared in the Old and Reenacted Criminal Code" published in 2006 and on "Self-Defense and Other Circumstances Excluding Unlawfulness of Act" published in 2013. He is the head of the group of authors of scientific commentary on the Criminal Code published by C.H. Beck. In terms of his pedagogical activities, he tries to interconnect the theory and practical knowledge and to introduce innovative teaching methods. As for his hobbies, he is enthusiastic about hiking, films and fiction, including its writing.
---
Erika Lovásová
Antimonopoly Office of the Slovak Republic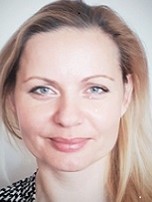 Erika Lovásová graduated from the Law Faculty of Comenius University in Bratislava, where she began to focus on the area of competition protection. She has been working at the Antimonopoly Office of the Slovak Republic since 2003, especially in the Division of Second Instance Proceedings. Currently, she is the Head of the Division of Concentrations, responsible for mergers and acquisitions. She presented her contributions at various conferences.
---
Ruben Maximiano
Directorate for Financial and Entreprise Affairs, OECD
---
Lucia Bonova
Directorate General for Competition, European Commission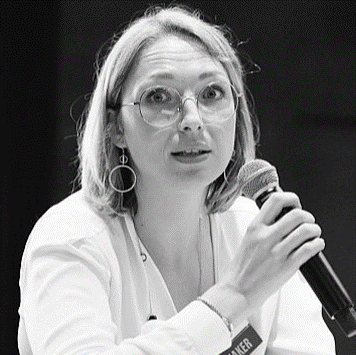 ---
Juraj Gyárfáš
Allen & Overy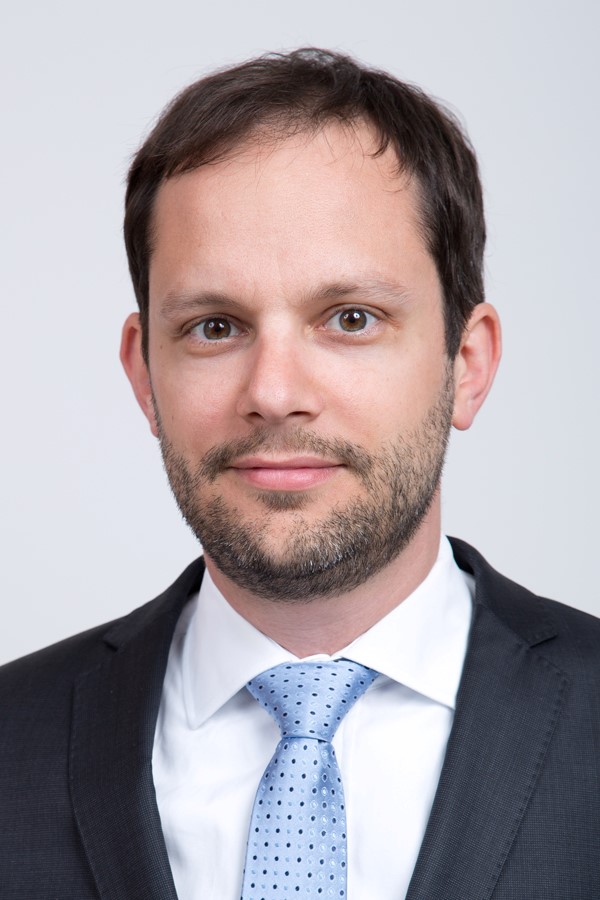 Juraj Gyarfas heads the Allen & Overy Competition practice in Bratislava. In addition to competition law, he specialises in corporate, regulatory and litigation. He has represented clients in a number of competition and regulatory investigations and in several arbitration and litigation proceedings. He spent half a year on secondment at Allen & Overy Brussels, working on European-wide cases before the European Commission and EU Courts. Juraj teaches at the Law Faculty of Comenius University in Bratislava and publishes articles on various aspects of Slovak and EU law. Juraj is the main author and editor of the first Commentary on the Slovak Arbitration Act and the first textbook on M&A transactions in Slovakia. Since 2015 he has been a member of the Committee for the Recodification of Private Law and the Civil Code at the Slovak Ministry of Justice.
---
Ondrej Blažo
Faculty of Law, Comenius University in Bratislava
---
Michaela Nosa
Antimonopoly Office of the Slovak Republic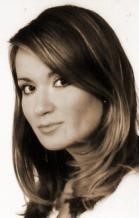 Michaela Nosa graduated from the Faculty of Law at Comenius University in Bratislava where she specialized on the issue of the protection of competition. Currently she holds a position of a director of the Legal, Legislative and International Relations Division within which she is mainly in charge of representing the Authority in the court proceedings and related legal matters. She also represents the Authority at the meetings of the European Competition Network (ECN) and other international events. In the area of national legislation she was a head of the team responsible for the drafting of the last and so far the most extensive amendment to the Slovak Act on Protection of Competition. She is an author of several professional articles on competition law and she regularly contributes within international seminars and conferences. She was awarded and recognised among '30 IN THEIR 30s' NOTABLE WOMEN COMPETITION PROFESSIONALS in 2017.
---
Pinar Akman
Centre for Business Law and Practice at the School of Law, the University of Leeds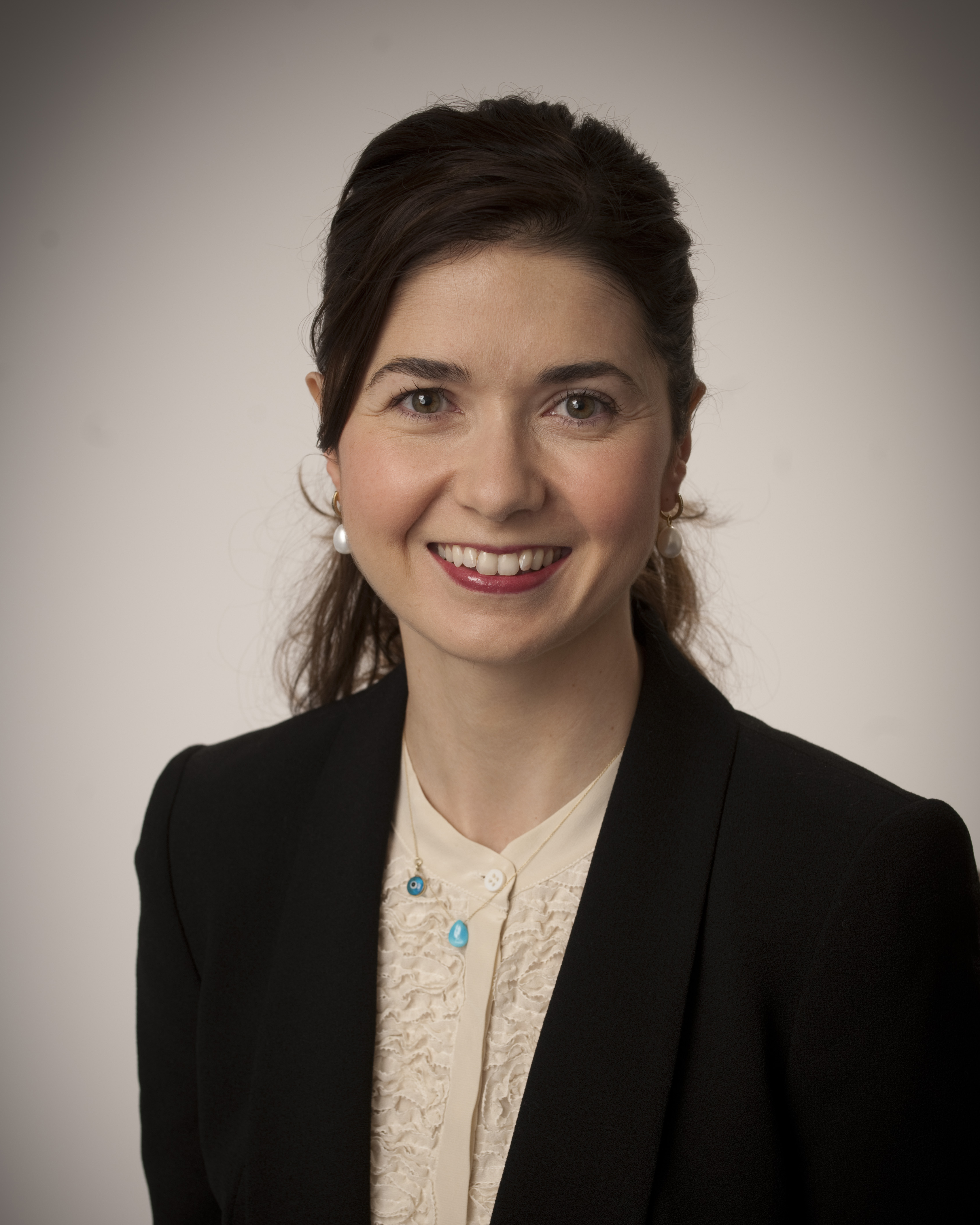 Professor Pınar Akman is a Professor of Law and the Director of the Centre for Business Law and Practice at the School of Law, University of Leeds. Professor Akman has published widely in the area of competition law and economics. In 2017, she was awarded a Philip Leverhulme Prize (£100,000) by the Leverhulme Trust, which she will use to further her ongoing research into the application of competition law in digital markets. She is the author of the monograph
The Concept of Abuse in EU Competition Law: Law and Economic Approaches
(Hart Publishing, 2012; reprinted, 2015). She is a Non-Governmental Advisor to the UK and to Turkey for the International Competition Network. She is a member of the Economic and Social Research Council (ESRC) Peer Review College; Florence Competition Programme Scientific Committee (EUI); jury of the Antitrust Writing Awards (Concurrences); editorial board of World Competition and of Oxford Competition Law. In 2014, she was the International Rapporteur to the International League of Competition (LIDC) on abuse of dominance.
Professor Akman holds Bachelors and Masters degrees in Law from the University of Ankara. She holds a PhD in Competition Law from the University of East Anglia, which was funded by an Overseas Research Scholars Award of the UK Secretary of State for Education and Science. She was one of the investigators who secured over £4 million in funding for the second term of the ESRC Centre for Competition Policy at the University of East Anglia. In 2018, she was awarded a Women of Achievement Award by the University of Leeds.
---
Marieke Scholz
Directorate General for Competition, European Commission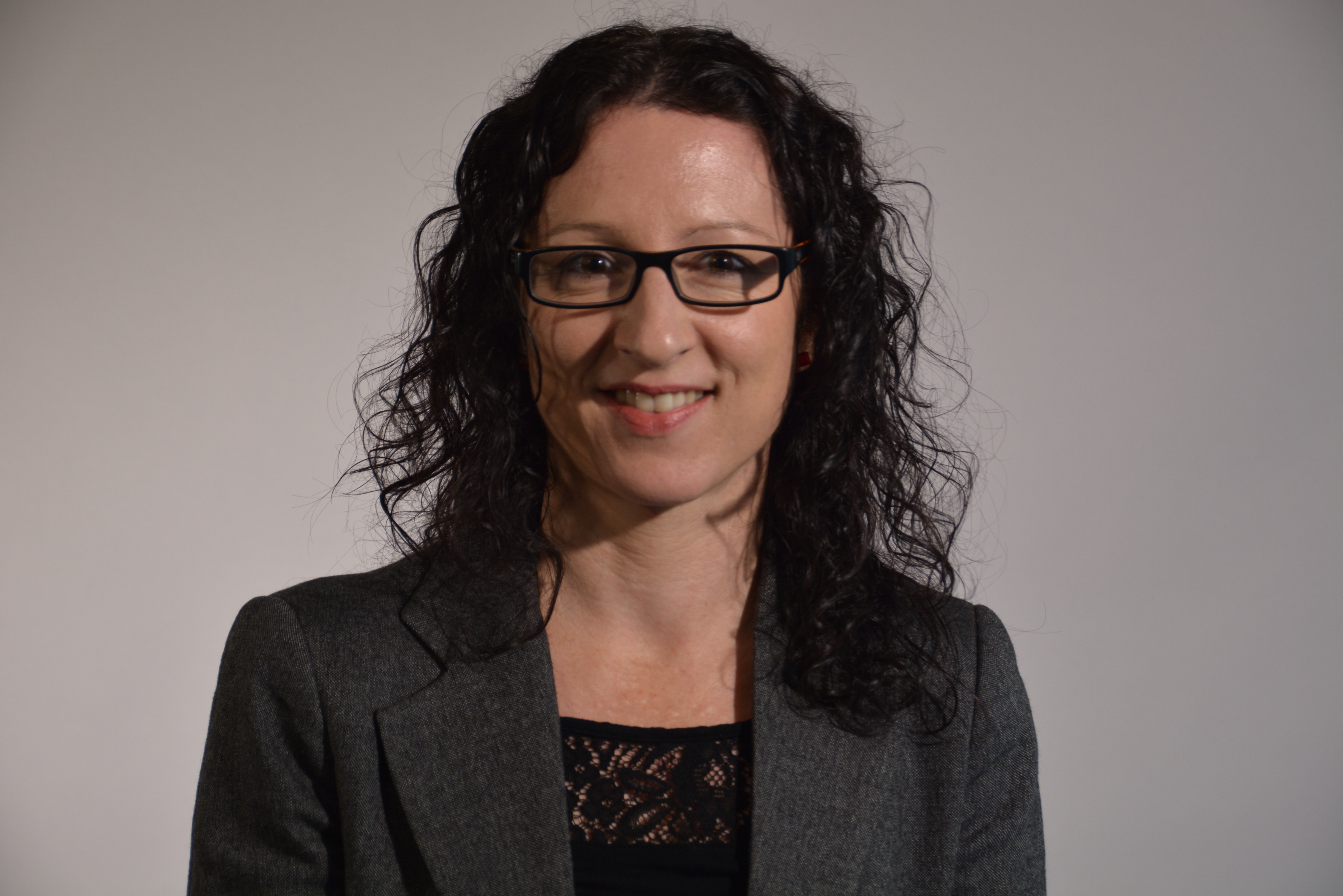 Marieke is deputy head of the unit responsible for antitrust case support and policy of the European Commission's Directorate General for Competition.
Marieke graduated as a lawyer from
Humboldt Universität Berlin
(Germany) and holds a Master degree in European Studies from
Università di Siena
(Italy). After some private practice in a Brussels law firm, Marieke joined the European Commission in 2007 where she has been working mainly on antitrust enforcement and policy with a particular focus on the IT and telecommunications sector.
---
Ivona Fillová
Antimonopoly Office of the Slovak Republic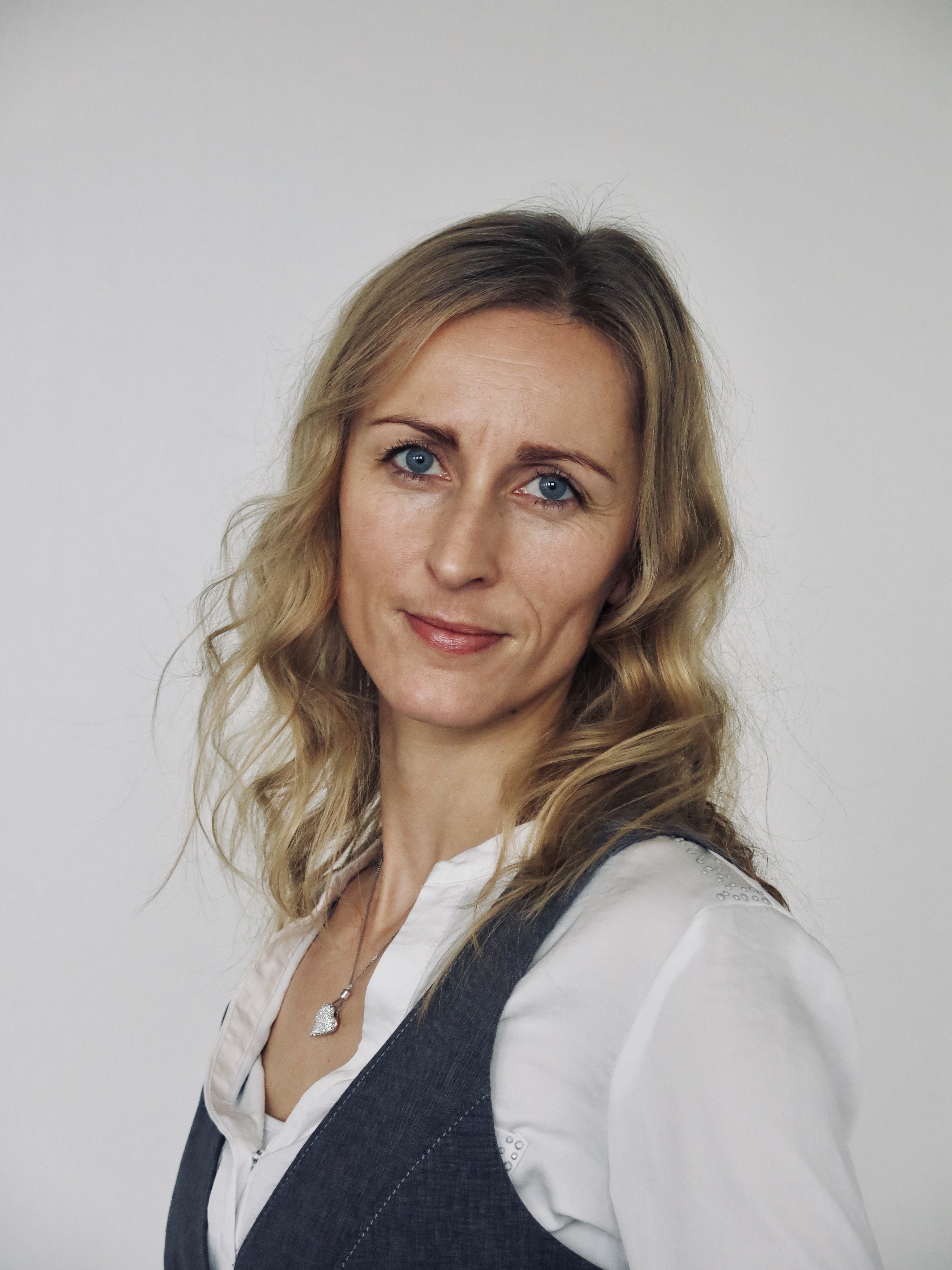 Ivona Fillova has been working for the Antimonopoly Office of the Slovak Republic since 2003. After being part of the Merger Division, she joined the Division of Abuse of Dominant Position and Vertical Agreements in 2008. She became interested in competition issues during her studies at the University of Economics in Bratislava where she took part in a year course provided in cooperation with the Erasmus University of Rotterdam and passed the examinations to receive the Certificate in European Law and Economics. As a case handler she is an expert in energy and food sector and was responsible for elaboration of the inquiries into the functioning of natural gas and heating management sector in the Slovak Republic. In the area of vertical agreements, she has been dealing with several cases covering various sectors so far. She is also a part of the team working on the ongoing e-commerce sector inquiry of the Antimonopoly Office.
---
Aleksandra Boutin
Positive Competition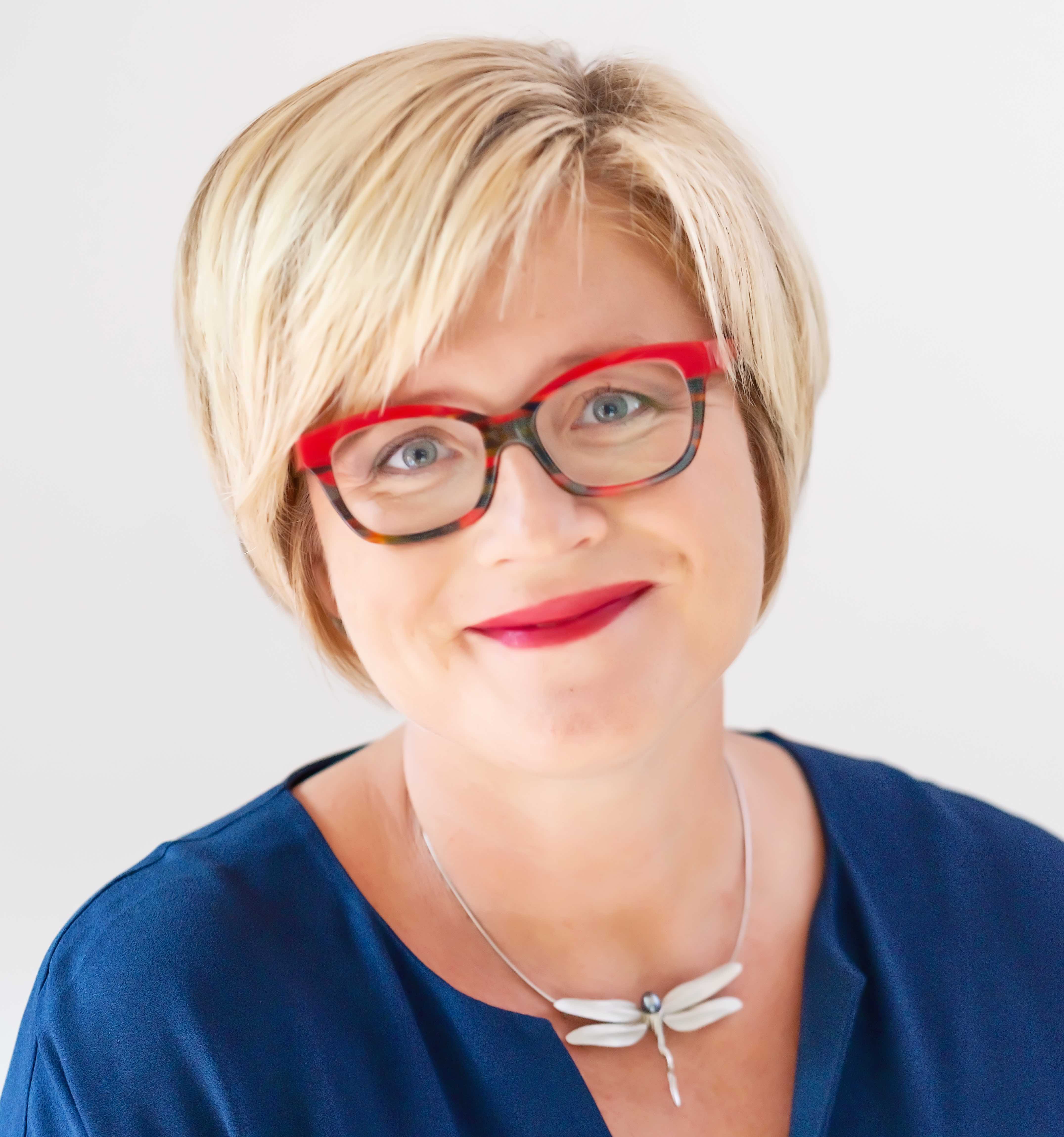 Aleksandra Boutin is a Founding Partner of Positive Competition. She is featured in the Who's Who Legal of Competition Economists and has fifteen years of experience in competition policy as an enforcer, consultant and academic. Previously, Aleksandra was an Expert at Compass Lexecon and a Policy and Case Scrutiny Officer at DG Competition of the European Commission.

Aleksandra advises clients on a wide range of competition issues in the context of merger and antitrust proceedings in front of the European Commission and national competition authorities (including the CEE region). Her recent experiences involve cartel overcharge analysis, vertical and horizontal mergers, exclusionary and exploitative abuses, state aid, information exchanges, and sectors such as high technology, internet platforms, sports, media, manufacturing, oil, FMCG, insurance and agriculture.

Aleksandra has a solid enforcement background as she spent several years at DG Competition. She co-drafted the 2010 EC's Guidelines on Horizontal Agreements, including the new chapter on information exchanges, and the Block Exemption Regulation. She also participated in preparing the communication of the Commission on quantifying harm in antitrust damage actions. She was involved in many high-profile antitrust and merger cases in a wide range of sectors such as IT, energy, commodities, food, postal services, transport and banking. She is also the non-governmental advisor for Poland in the International Competition Network and leads a series of seminars on the role of economics in competition law at the Polish Competition Authority.

Aleksandra holds a Master in Theoretical Economics and Econometrics from Toulouse School of Economics and a Master in European Law and Economic Analysis from the College of Europe. She completed her PhD studies at the Université Libre de Bruxelles, where she teaches Industrial Organization at graduate level. She is also a member of the Scientific Committee of the Global Competition Law Centre.
---
Katarzyna Czapracka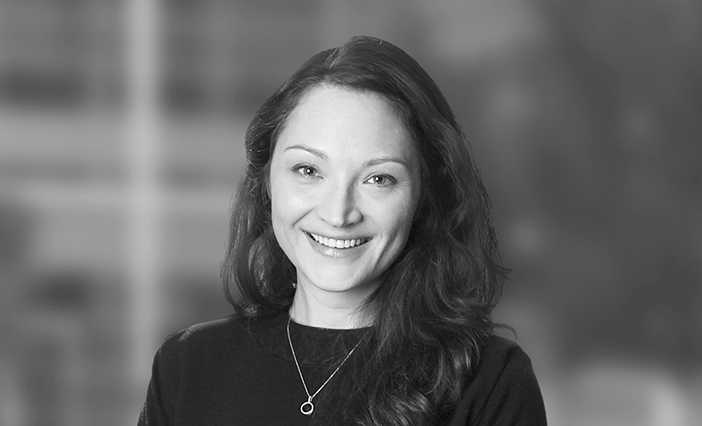 Katarzyna advises clients on the full range of competition law issues, including complex merger control and antitrust matters, as well as general EU law and EU regulatory matters. She works across a variety of sectors including telecommunications, consumer goods, finance, IT and the media.

Her experience includes handling complex cases of abuse of dominance, involving price-based conduct (rebates), refusal to supply/license and tying/bundling practices. Katarzyna also has broad experience advising clients involved in cartel investigations and has been involved in a number of cartel cases before the EU Courts, including Chalkor v Commission (copper plumbing tubes), Kaučuk v Commission (synthetic rubber) and Sanitec v Commission (bathroom fittings).

She also advises clients on compliance with merger control rules in complex cross-border transactions. She advised Telia on its proposed joint venture with Telenor, and more recently on the acquisition of Tele2's Dutch business by Deutsche Telekom, both four-to-three mobile market consolidations.
---
Kate
ř
ina Schenková
Baker & McKenzie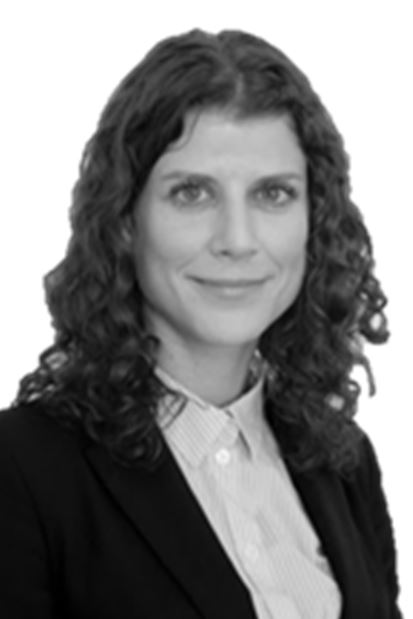 Ms. Schenkova is an associate in the Baker & McKenzie office in Vienna and Prague where she handles the full spectrum of competition law matters, including merger filings, cartel investigations, distribution models and abuse of dominance cases. She represent clients before the Office for Protection Economic Competition and the European Commission, as well as before Austrian Cartel Courts. In 2012, she was a member of the Düsseldorf competition law practice of the Firm.

Katerina Schenkova graduated summa cum laude from the Charles Univesity in Prague. Further, she is a graduate of the Univesity of Michigan Law School (LL.M., 2010). In 2014, Ms. Schenkova obtained the Postgraduate Diploma in European Competition Law at the King's College in London. She regularly publishes articles in competition law journals. In 2017 she was recognized amongst the "30 in their 30s Notable Women Competition Professionals in Private Practice" (awarded by W@ and PaRR). In 2019 she was selected by GCR and Who's Who Legal in the category Competition - Future Leaders. She is fluent in Czech, English and German and speaks also Hungarian.
---
Last update:24.05.2019