Aktualita
Experts from the Antimonopoly Office exchanged expertise with Moldavian officials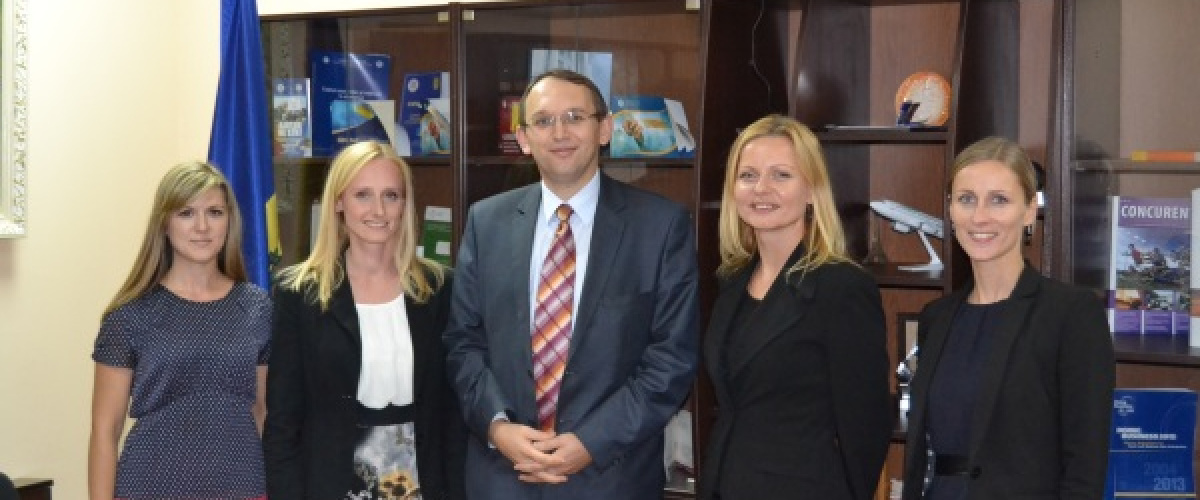 In the days of 30 September – 3 October 2014 experts from the Antimonopoly Office of the Slovak Republic participated in the development programme of the Ministry of Foreign and European Affairs of the Slovak Republic in Moldova, under which they exchanged knowledge and experience in the field of competition policy.
During the official visit of Competition Council of the Republic of Moldova, three Slovak experts shared the experience of the Slovak Competition Authority during the process of creation and implementation of competition principles and harmonisation of Slovak competition law with the EU standards. In their contributions they put emphasis on the application of the trends that are along the lines of EU competition policy. Under the project, new practices in addressing and evaluating mergers have been discussed, as well as the imposition of the conditions and obligations in merger control, investigation of cases of abuse of dominant position and the importance of market enquiries. Experts from Slovakia presented the decision-making process, practice in defining relevant markets, procedure of obtaining evidence, however they preliminary focused on specific case studies.
In order to enhance competition culture, also various competition advocacy tools have been discussed, which, in many cases, may be more appropriate and effective than administrative proceeding. These include mainly promotion of cooperation with other state administrative authorities and organisation of seminars and workshops to raise awareness of potential competition problems and thus help to prevent their occurrence.
The official visit was also attended by Mr. Róbert Kirnág, Extraordinary and Plenipotentiary Ambassador of the Slovak Republic in Chisinau and Mr. Peter Tomášek, development diplomat. The parties have expressed their interest in further cooperation with an aim of promotion and enhancement of competition environment in both countries.
Fotogaléria