Aktualita
INVITATION TO OUR CONFERENCE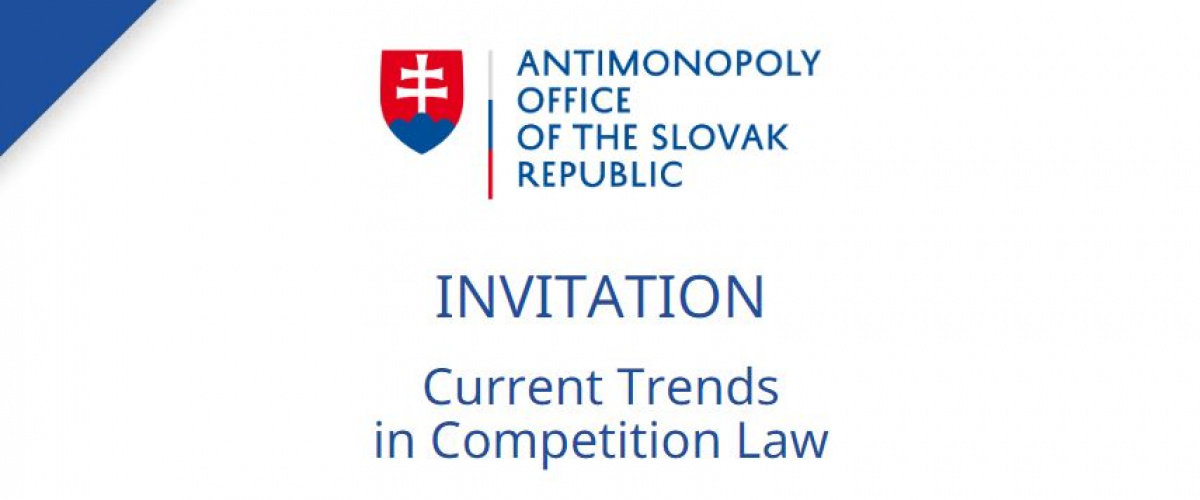 The Antimonopoly Office of the Slovak Republic is pleased to invite you to a conference on current trends in competition law. The event will be held on 4 October 2023 in the Cinema of the Slovak National Gallery in Bratislava. The conference will start at 9:00 a.m. The conference venue can be reached from Riečna Street.
The conference will gather experts in competition law, the representatives of the European Commission, the OECD, the competition authorities of the nearest countries, the academic, business sphere, law firms, as well as the representatives of other institutions, who will present their opinions and experience.
If you attend the conference, please register in advance. Registration of participants for the conference is already closed. Participants will receive a confirmation of registration by e-mail.
For further details, please visit the links below.
Further details
Save the date (PDF, 140 kB)
Invitation and registration form (PDF, 166 kB)
Provisional agenda (PDF, 106 kB)

We look forward to meeting you at the conference.