Aktualita
CONFERENCE: AMO SR invites you to the conference on Current Trends in Slovak and European Competition Law
Antimonopoly Office of the Slovak Republic is pleased to invite you to the
conference on Current Trends in Slovak and European Competition Law
. It will be held on
22 May 2019
in the premises of Comenius University in Bratislava, Slovakia.
The conference will be organized in cooperation with the Faculty of Law of Comenius University in Bratislava and the newly launched platform W@CompetitionCEE.
Among the speakers will be distinguished guests, representatives of DG COMP, OECD, academics, competition authorities, competition law experts/practitioners from law offices and consultancy.
Participation in the conference is free. If you wish to attend it, please register for the conference in advance.
Online registration of the participants at the conference has been closed.
More information: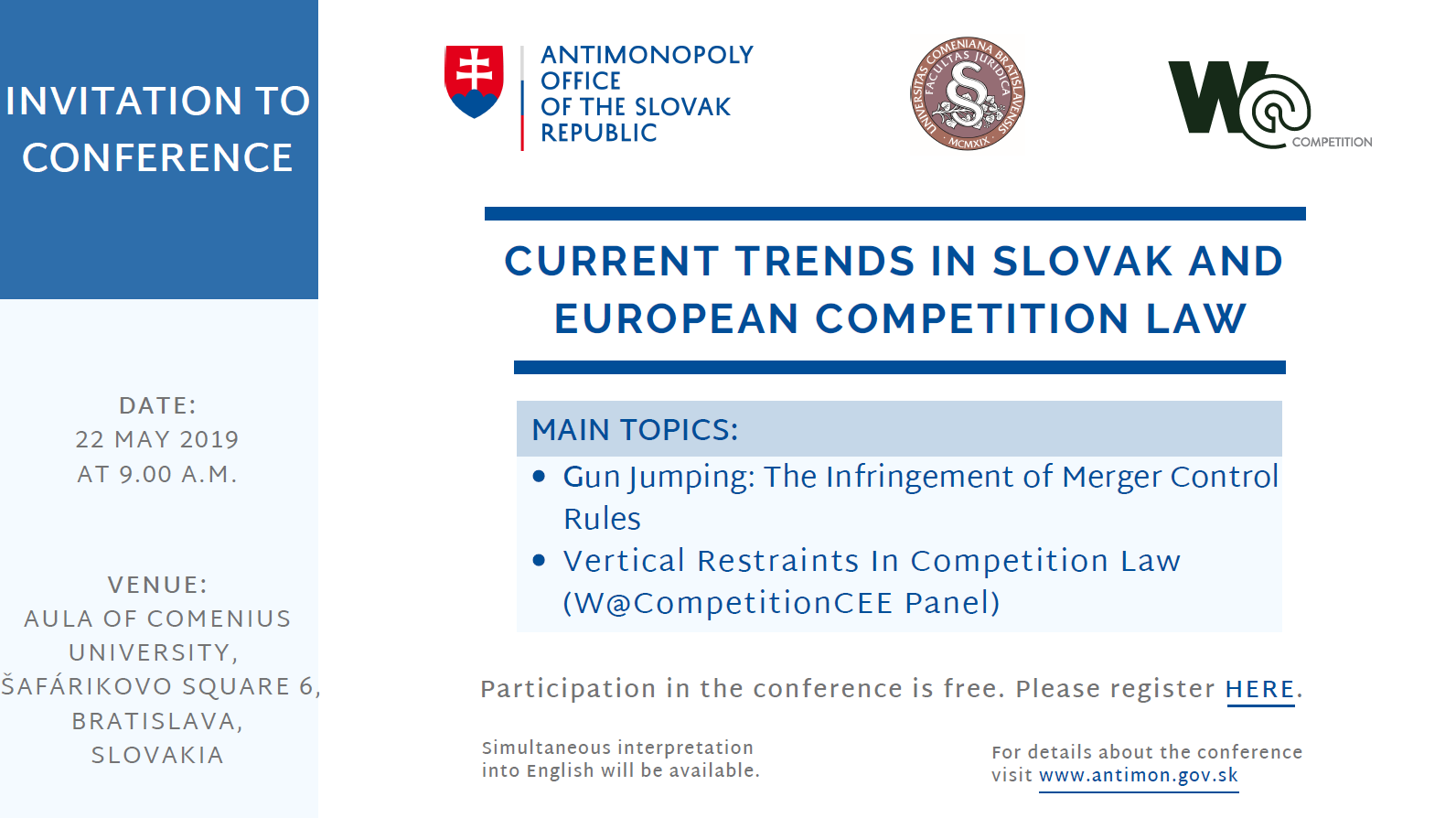 We look forward to meeting you in Bratislava.